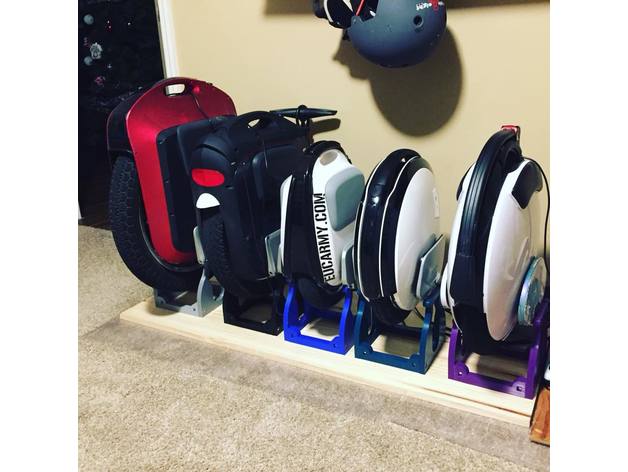 ATTENTION – The KingSong 16X does not fit a 2.1 or 3.8 stand well, choose the 16X stand for best fit!

These products are currently available via the store to flat rate ship to the continental US only.  If you are outside of this area please contact duf@eucarmy.com to get an accurate estimate on shipping cost.  Please make sure to check your JUNK MAIL or SPAM FOLDER if you fail to receive an order confirmation email.   Customer stand pictures!!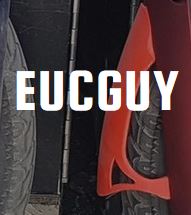 Looking for a sweet  mudguard, side pads or other mods for your Gotway wheel?
EUC Stand 3.8 Bolted Black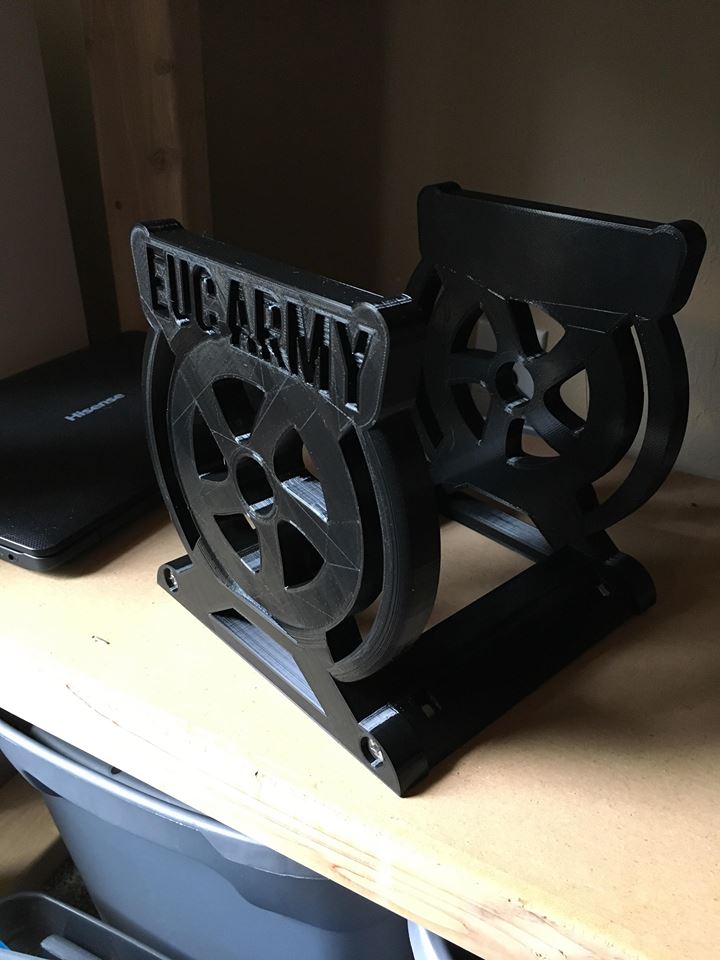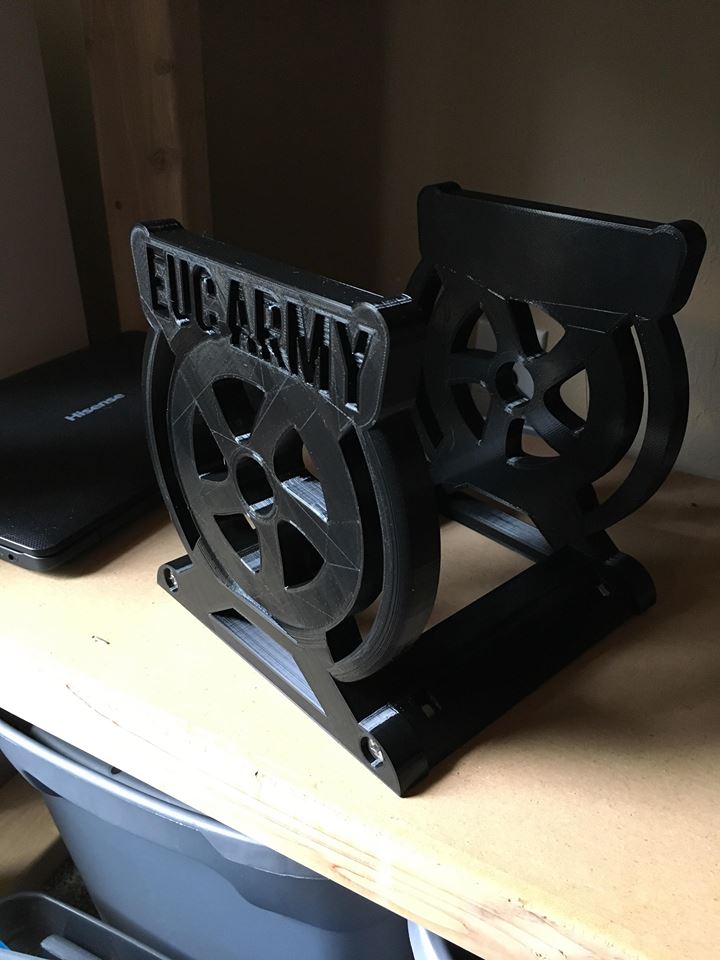 Description
Customer Reviews (1)
3.8 EUC bolted stand, designed by EUC Army printed in PLA.  Supports weight of up to 60 pounds.  Opening is 14.6 CM wide so it should fit most wheels.  Comes disassembled,  simply screw in four stainless steel bolts for maximum stability! Only ship to continental US with standard shipping. Outside US must pay actual shipping cost via USPS. Contact duf@eucarmy.com for details on foreign shipment.
These are individually 3D printed and test assembled. Small imperfections are normal due to the printing process. These have been tested with wheels as large and heavy as a 1600WH, 22inch Gotway Monster
https://youtu.be/zcIPO0Uuj2U
https://youtu.be/Xc2Yv23ilzs
1 Reviews for EUC Stand 3.8 Bolted Black
Stylish and functional - Wednesday, May 22, 2019

Bryan Tyson

I like the cool styling and "EUC Army" imprint! This stand works perfectly for my Gotway MSuper V2.
Please sign in or create an account to submit a review for this product.